Battle of Plymouth NC Monument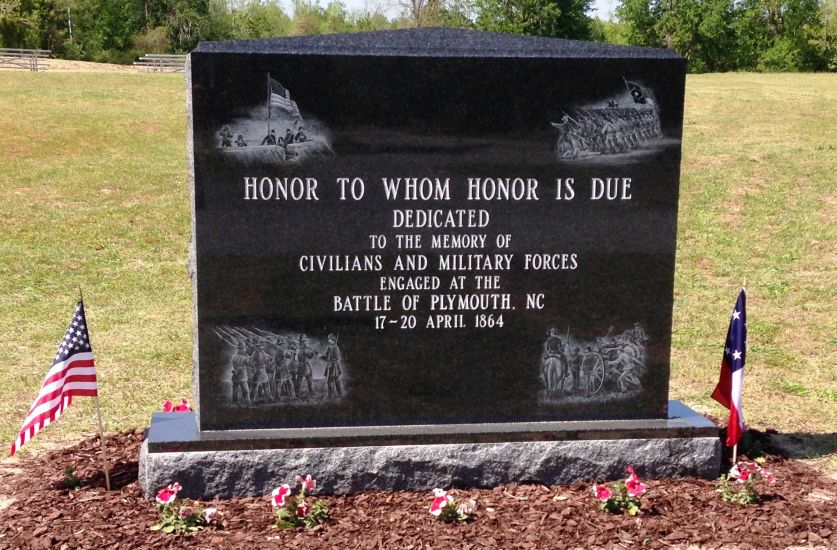 The front features four scenes that are important parts of the Battle of Plymouth; including Union soldiers in forts, NC Infantry, U.S. Colored Troops & Confederate artillery.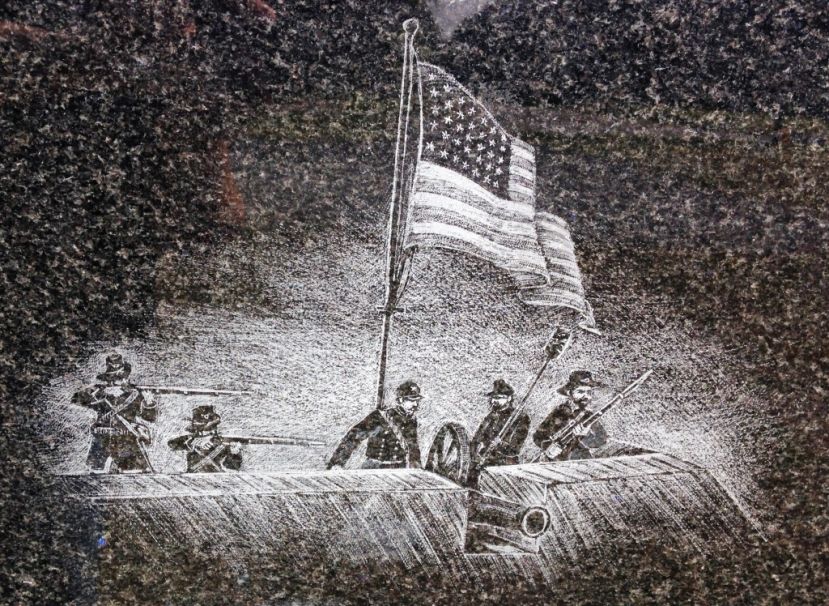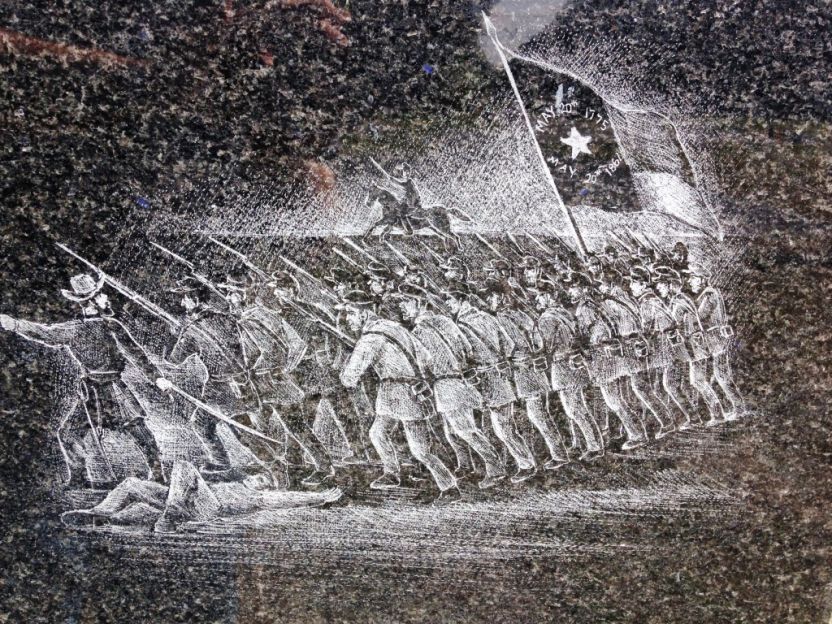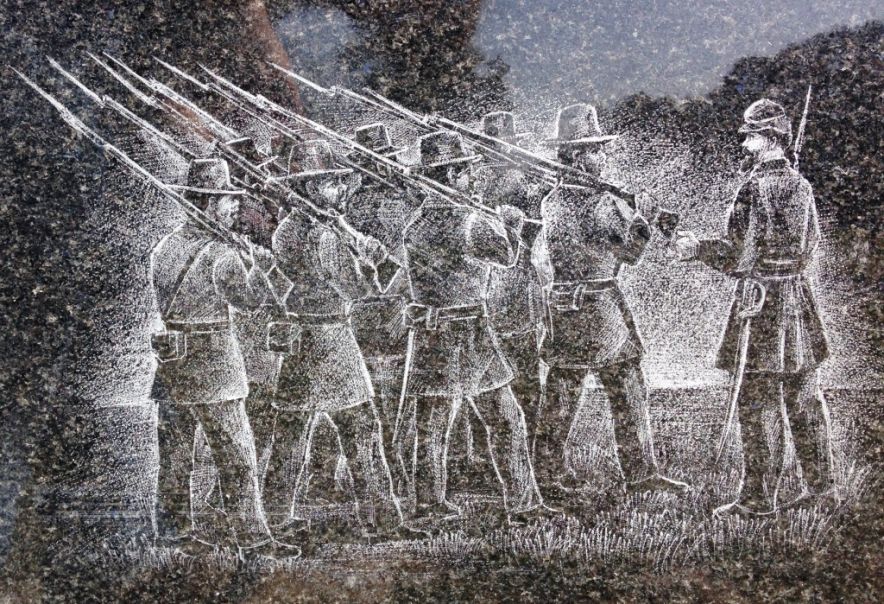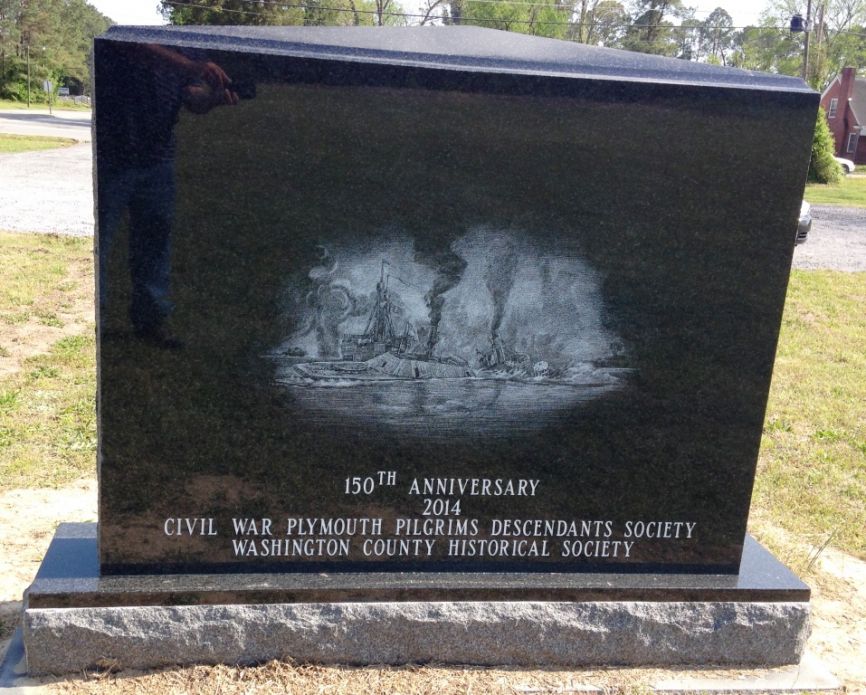 The back of the monument contains an etching of the Rebel Ram Albemarle sinking the Southfield.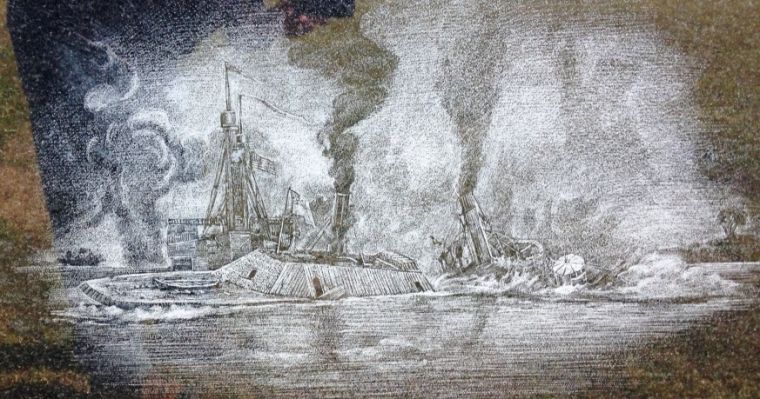 There is also a new NC Civil War Trails Marker for Fort Compher near the monument.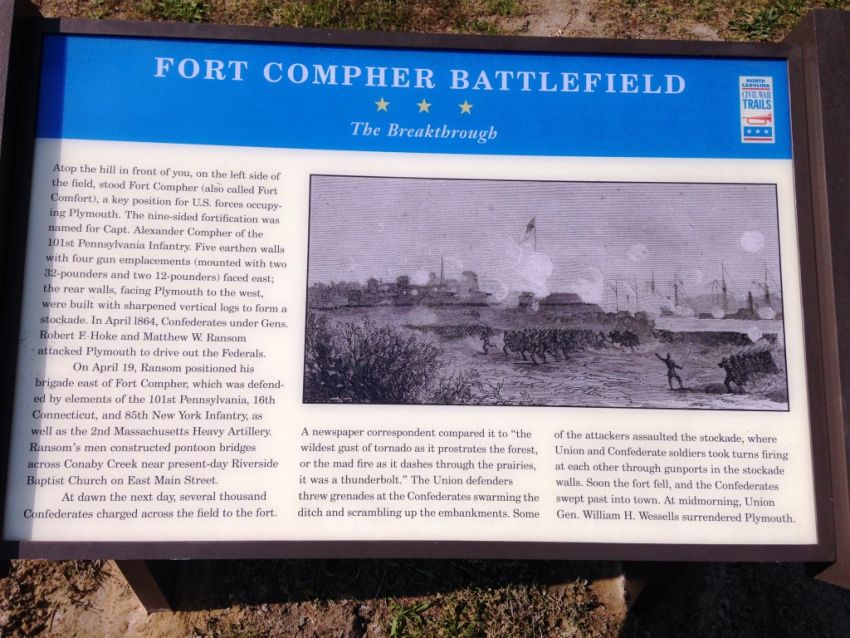 We will continue to work on the idea of brick walkways and other items to add to the monument location. We intend to have an inscribed brick walkway, that will list all of the names of the regiments that served during the battle, as well as an opportunity to have your ancestor's name inscribed and honored on a brick. However, more funds are needed to complete the installation of the inscribed brick walkways. We need your help! Stay tuned for further developments.

Please help in any way you can.
Donations can be made by contacting Scott Holmes Treasurer. We are a 501c3 organization!

Checks can be made out to "CWPPDS" and mailed to Scott Holmes at:
1037 Whitehall Drive
Franklin TN 37069

Please consider helping this worthy cause to memorialize those who participated in the Battle of Plymouth!! May they rest in peace.